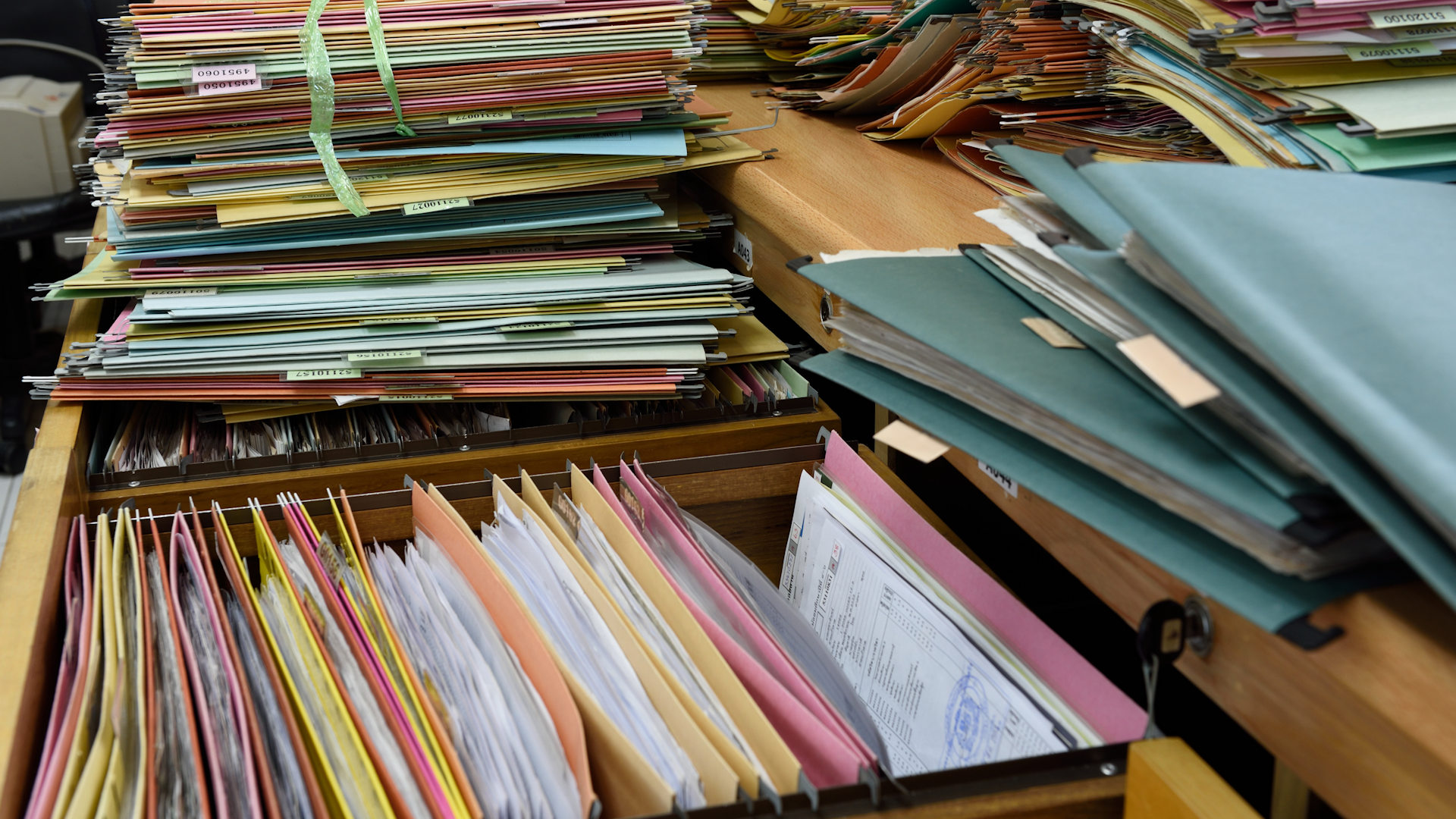 07 Jul

How to Tackle Your Growing Paper Problem

Have you found yourself or your organization struggling with a growing amount of paper? Is it piling up in boxes, or do you have overflowing filing cabinets taking up valuable square footage? Are you spending more and more of your time trying to track down the correct file? If any of these scenarios are true, it is probably past time to consider scanning and digitizing your paper documents. Implementing a proper scanning project can help you save time, reduce your risk of loss of information, and turn your unwanted paper into digital assets that your employees can easily access to make informed decisions at the click of a button.

As a leading provider of document scanning solutions and services ICS helps clients realize the benefits of implementing an imaging solution to reduce or eliminate cumbersome paper driven processes. ICS has a highly trained management staff who help organizations tackle their growing paper problems for over two decades.
So how do you get started?
A document scanning service provider does more than just put documents into a scanner. There are many critical elements that must be understood before the first document is scanned. These elements include
Document types and sizes
Image format
Data capture/OCR needs
Indexing requirements
Security requirements
Budget, etc.
ICS will set up discovery calls and/or meetings and work with you and your team to make sure all your needs are addressed, and that documents are scanned, captured, organized, and stored according to your individual business case(s). ICS can help you realize the benefits of a paperless office at an affordable price point and in a timely manner. Let's take a look at a couple of options that can assist you in taking control of your growing paper problem.
Document Scanning Outsourcing
Your paper documents are important to you and ICS understands the large burden scanning and digitizing office files or records can place on an organization. Not every office will have the labor required to take on such a project internally. That is where ICS comes in. ICS has a secure monitored facility that is both HIPAA and SOC 2 compliant, with high-speed production level scanners to take on that burden for you. With ICS' outsource scanning solution there is no need to purchase expensive equipment or software, you gain the same efficiencies of a paperless office with no upfront costs or loss of labor.
ICS works with our clients to understand your current paper documents and build a scanning project plan to ensure these important documents are imaged, captured, and stored correctly.
Key Benefits
Document Security
Improve performance with faster document routing
Reduced physical storage needs
Recoup valuable square footage
Lower labor costs
Automated business processes
Reduced risk of lost information
Retrieve information faster
No upfront costs
In-Office Scanning Solution
Sometimes circumstances or company policies can prevent an organization from being able to send paper documents offsite to be scanned. That does not remove the need however to capture information and eliminate your paper headaches. ICS has a scanning solution for you as well.
ICS and its trained support team will equip your office or department with the proper combination of scanning equipment, document capture and storage software to effectively handle any size document scanning project. No matter the size or complexity of your documents and project, ICS will take the time to understand your scanning needs and customize a scanning solution to meet your budget. ICS will provide the proper training for your team to take over scanning operations in your own facility, as well as provide system support going forward should you ever run into any issues.
In-Office Scanning Features
In-Office Solution – take day forward scanning on yourself in an effective manner
User Friendly – capture and index your documents in a user-friendly environment
Cloud or Premise-Based – choose a content management solution that meets your needs
Easy Transition – easily transition with ICS provided setup and support
Expertise – ICS will set up your project and provide all knowledge transfer
Document Management & Image Storage
Whether you choose to outsource your document scanning or take on the project internally, once documents are scanned and in a digital format you will need a secure and efficient way to store these images that allows you to easily search and retrieve the documents you need at a moments notice. ICS can help you implement a content management solution that will meet the needs of your organization and electronically store, organize, and manage your content in a secure and easy to use solution. Whether you are looking for a premise-based solution or a cloud-based document management system, ICS will meet your content management needs.
If you would like to hear more about the benefits a scanning and document management solution can bring to your office, please reach out to us today. ICS helps our customers realize the benefits of a paperless office with over two decades of experience. If you feel overwhelmed with the amount of paper you are handling daily or unhappy with the amount of space your paper is taking up, now is the time to pick up the phone and make that call, ICS is ready to help.